Montana Mugs is Creating Custom One-of-Kind works of Art ( Wooden Beer Mugs ! ), Yet Purely Functional Pieces. A Unique combination of Creativity, Craftsmanship, and Wood. Each Piece is Fabricated to any Era or Design. Old World, Renaissance, Medieval, Pre – Colonial, Early American, Revolutionary, Western, Celtic, Vikings, Or Truly Unique.
Mugs, Goblets, Tankards, Steins, Cups, Barrels, Shot-Glasses, Wine-Glasses.
Check out Our Posts Page for new Ideas and stories about mugs already sold, and our Products Page for newly available mugs. Please Go ahead and Register on our site. You'll need to register in order to leave comments and it makes checkout easier.

Many of our Hand Crafted Mugs are completely "one-of-a-kind" and would be extremely difficult to duplicate, due to the nature and availability of the materials used. If you have a particular piece of antler, or unique piece of wood that you want used in the creation of a special mug, we are more then willing to work with you (It certainly lowers the cost).
All Interiors of our mugs are sealed with a food grade two part epoxy with multiple coatings. The exteriors are finished with multiple coats of a gloss, or satin polyurethane varnish. Our Mugs are not meant for Hot Liquids. Drinks should be kept below 150 degrees. Not Dishwasher Safe! We recommend rinsing and hand washing immediately after use.
We Accept Custom orders, contact us with your Questions, Ideas, and Custom Orders Today.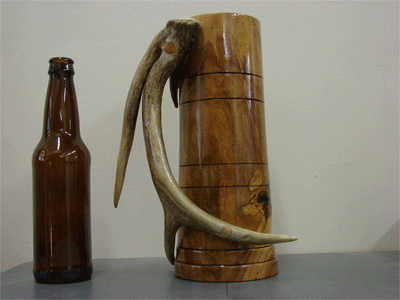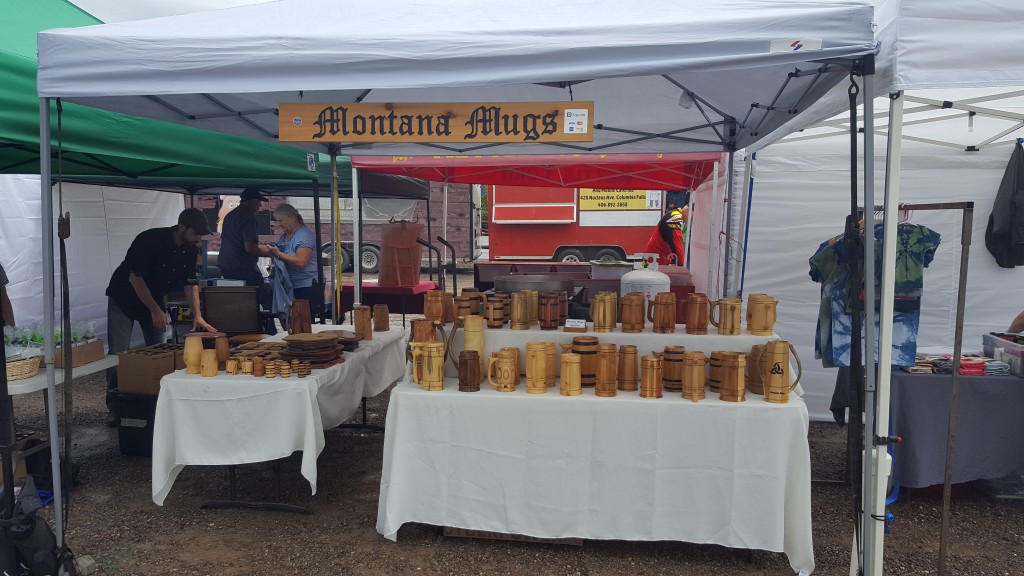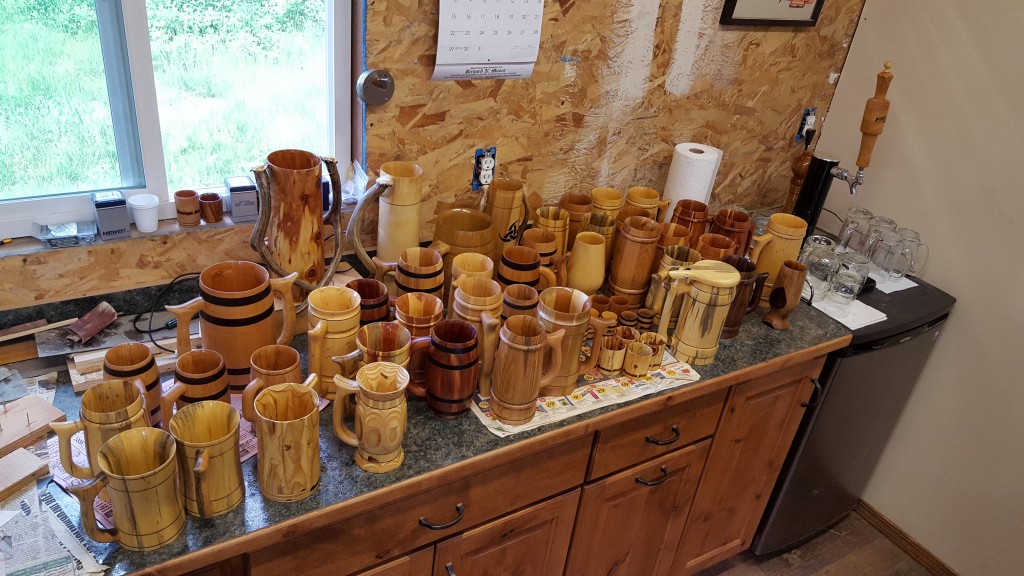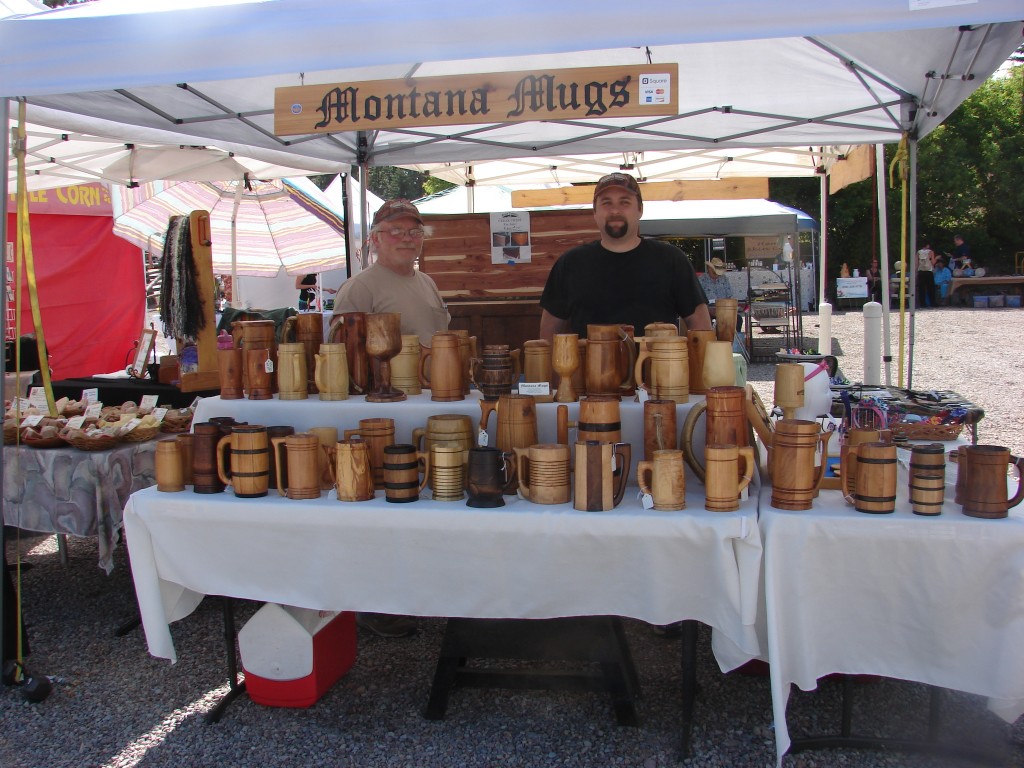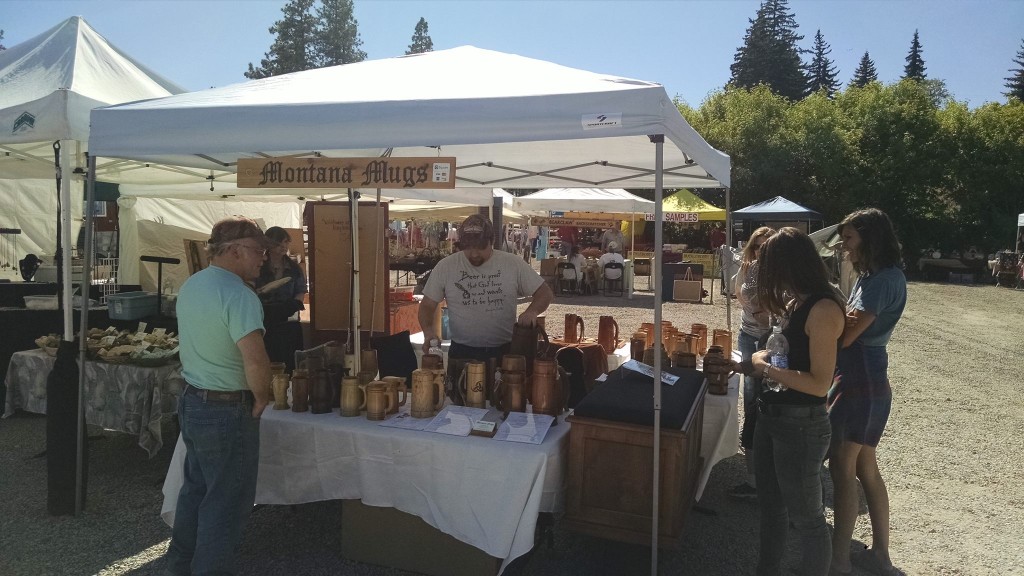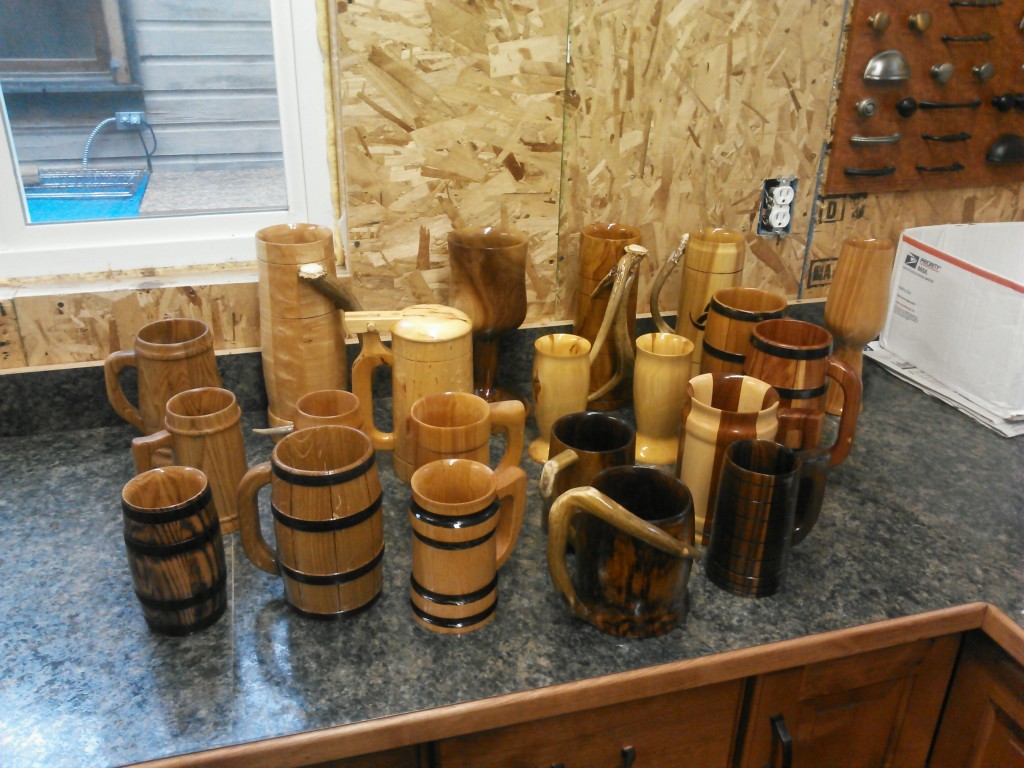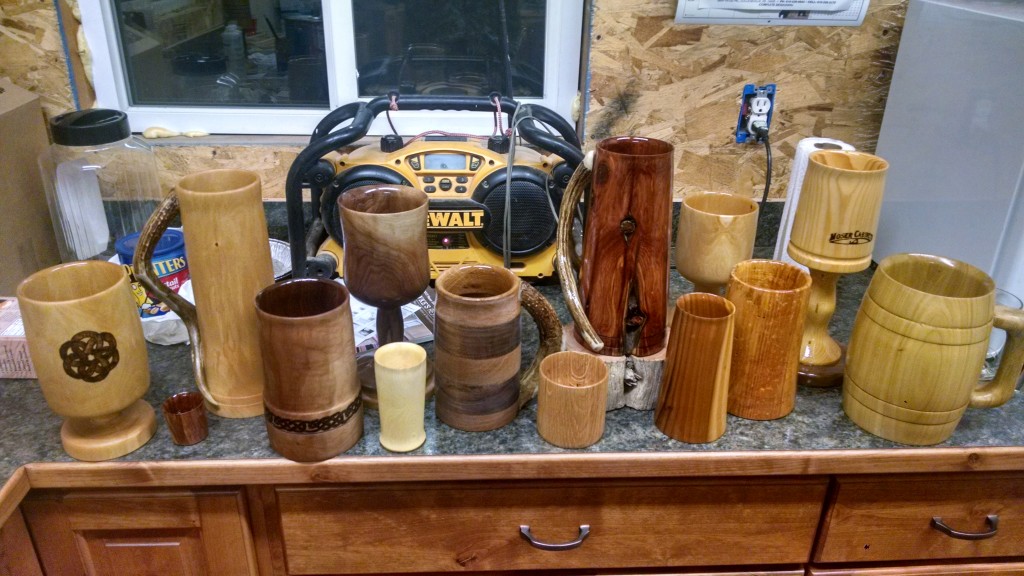 We are a company founded with the backing of a wood shop with over 44+ years of experience.

www.mosercabinets.com
Everything is made here in the Beautiful Flathead Valley Montana.